This is the time of year when I get very anxious to get started with the vegetable garden. It's still too cold outside except for the crops that were overwintered like garlic, potato onions and horseradish.
A great way to get started is to tend your vegetable garden inside. I have written numerous times in the past few years about seed starting and am not going to re-hash it here. If you have never seen my posts about seed-starting under lights, you can see them here:
Indoor Seed Starting Doesn't Have To be Complicated or Expensive!
How To Grow Healthy Seedlings Under Lights
Don't Be Afraid to Start Vegetable Seeds Indoors
One aspect of seed starting that I will write more about this year is using soil blocks. I did write about my new Soil Blocker last year, but will be using it much more this year.
I start nearly every vegetable indoors with my light set-up. Here is a picture from last year of my early tomatoes under lights: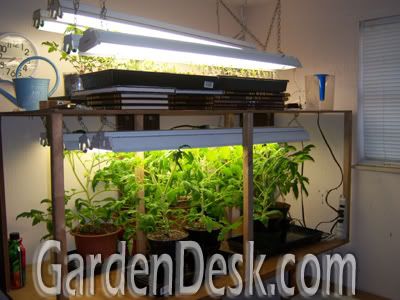 For years I had no problems with starting under lights. Last year I hit a bit of a speed bump when my pepper plants were eaten by our cat! The cat was okay, but the plants were not. Ever since both of our cats have shown more interest in our seedlings than they used to and we had to do something to keep them out! Here is the beginning of this year's modification to the seed table: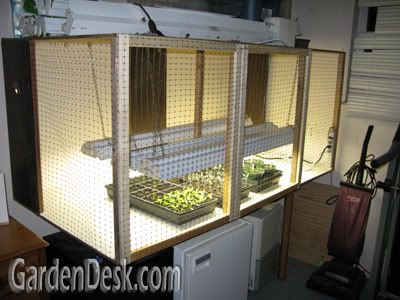 I've only got the bottom part finished so far but I plan to finish the top before it is needed. Right now we just have the early tomatoes, some lettuce, spinach and leek seedlings started - so the bottom level is enough.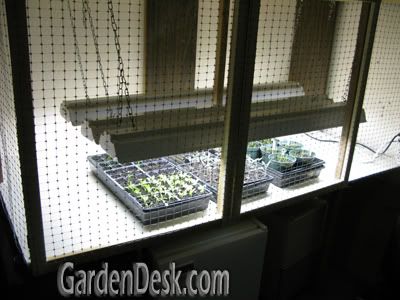 I simply stretched and stapled garden netting over the support beams and made big hinged doors out of framing lumber. This way, I can open them up to access the seedlings.
The cats, however can not!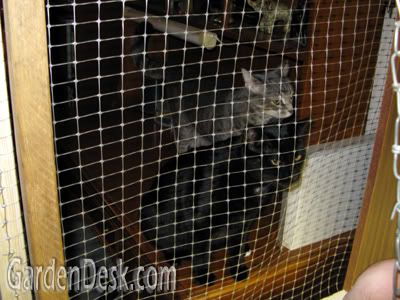 Our cats, Macy and Maggie are not very happy with me but the seedlings are!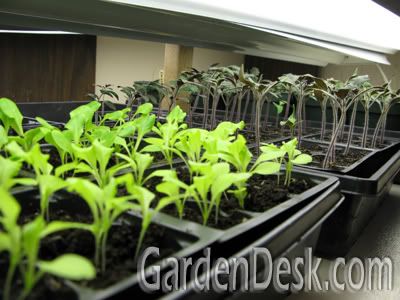 I'm ready to start many more seedlings. How about you? Do you start vegetable or flower seeds indoors? Do you have any problems with pets bothering them? What types of vegetables do you have started already?
It's exciting! Happy Gardening!